We are thrilled to announce a partnership with Japan's largest consumer electronics distributor, Tama Electronics, for our wireless Charger for GoPro and other products. Japan is one of the largest consumer electronics markets in the world, and Tama has a long history serving Japan's many specialist electronics retailers. We look forward to selling our products in Japan, now and for a long time to come!
Stay Cool with FanFan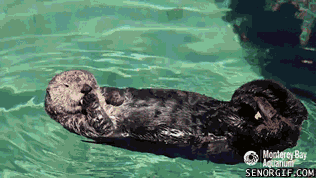 Nothing beats the agony of seeing summer come and go so quickly…. Unless you live in warmer regions and wake up sweating to fall's 90+ degree weather. The sleek new MOTA FanFan cools down you and your gadgets. Runs off your laptop or phone, including Apple Lightning. If you haven't gotten yours yet, then good luck staying—or even looking—cool!
Everything On the Go
On the topic of cool gear/hot weather, if you're a GoPro user you'll want to pack along some power with your HERO 3's/4's. Take them for a spin while whitewater rafting or capture the rush that comes with parachuting from a plane. Every HERO needs a sidekick and MOTA has just that with MOTA Wireless Charger for GoPro. It's the only charger that juices up the camera in its housing without need of a wall  outlet. How cool is that? Enough to score an "Excellent" rating from CNET. They recommended it for all serious GoPro users, "well worth the investment for keeping your camera powered up wherever you are".
#feelingthelove
A big THANK YOU, too, to all the backers and support during our crowdfunding. We are all very excited about this charge and are humbled by high-scoring reviews. Stay tuned for more cool new products on the way, no matter what the weather. They'll be here faster than a presidential candidate can say "super PAC."